More about us
Nannies in Training has been around for more than 8 years, placing wonderful child minders in happy homes all across Gauteng. We pride ourselves in the meticulous training we provide which gives mommy and nanny the peace of mind to focus on the job – and not to worry if their little one's are in good hands.. Each of our candidates are personally interviewed by Marinda and her professional team and are properly verified by doing verbal reference checks & fingerprint criminal checks. To us the most important aspect of our job is complete customer satisfaction. We only rest once we have found you the perfect nanny that fits in perfectly with your home and your little one's.
Our offering
In addition to Nanny/ Domestic & Frail care placements – we offer various child minder courses including:
Baby & Toddler Care
Learning through play stimulation
First aid & CPR
Home care cleaning
Domestic cooking
With each course your nanny/domestic will receive:
Illustrated manual
Certificate of completion
Refreshments and lunch
---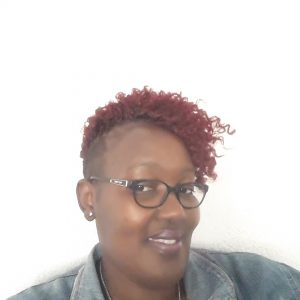 MORE ABOUT BUHLE NCUBE-MOYO
Born in the late 70's, warm hearted and a loving mother to two boys whom she adores whole heartedly. Buhle is a go getter and a people's person with a live and caring heart who always makes her presence felt when among others. She attributed these qualities at a tender age during her high school years where she was captain of girls' volleyball team and member of the debate club.
Academically, she completed her O'Levels and has Accounting Diploma, having done Bookkeeping at a District Developmental Fund Office, she acquired a lot of knowledge in managing her lifestyle. She later became an Accountant for a Physiotherapy Company that had six branches all over South Africa, which she served diligently.
Background
Being a mother herself, Buhle values the meaning of raising children in a more civilized and safer environment. Having worked for different companies has broadened her idea of socialising with different people from all walks of life.
Since children are precious and lovable, Buhle values them as a token of appreciation delivered to all mankind without any condition. Caring, grooming, nurturing and seeing them reaching their milestones contributes to a positive nature of future leaders.
Motto
"Let Nannies In Training lead your world so that you can have peace of mind"
Buhle Ncube-Moyo